Cruising Area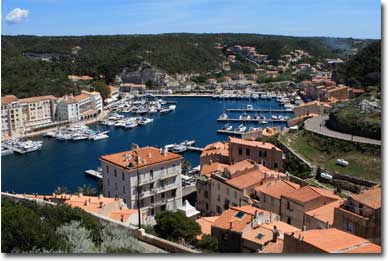 The Mediterranean Sea has seen the birth and decline of many extraordinary civilizations. For over three thousand years, Greek, Roman, Phoenician sailors, Turkish corsairs, Moorish pirates explored these amazing waters. When they discovered Corsica, the Greek sailors named her ''Callisté'' which means ''the most beautiful one''.
This incredible island really deserves to be discovered. You will find mountains  covered with eternal snow and warm beaches that will welcome you with turquoise waters. It's inhabitants are proud and friendly. Their food is succulent and their cultural background amazingly  rich.
Strategically located in the heart of  the western Mediterranean Sea, Corsica is the starting point of a multitude of destinations. Sardinia is a few nautical miles south and it's Costa Esmeralda contains  many exotic coves. The Balearic Islands are one day away to the west.  Italy and  it's ancient Roma are 150 nautical miles east. Magic Tuscany with  it's wines and great food are located 170 miles north-east. ''La Côte d'Azur'' is 180 miles north-west.  Upon your arrival onboard Bien-Sûr, with the latest weather forecast on hand,  together we'll define in a few minutes a fascinating and safe itinerary… Two hours of sailing per day suit you better?  or  you might prefer diving at your favorite sites?  Corsica has over 2000 coves where you will find the mooring that you have been dreaming of for so long.  No matter the time of  year,  we will offer you a wide variety of destinations and activities that respond to your expectations.