Honeymoon Charter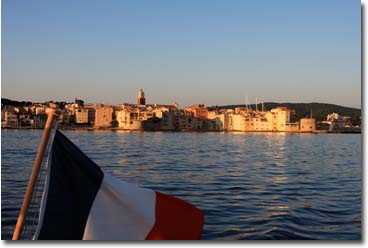 Will you sail away with me …………………… I will !
What could be a more idyllic magical honeymoon proposal to your spouse ?
A romantic, specialised individualised sailing fantasy for two.
Relax in your own private luxury yacht, sipping champagne, listening to the gentle lapping of the sea whilst your private skipper manoeuvres the yacht to various destinations of your choice.
From the hot night spots of St. Tropez, the decadent and opulent restaurants & casinos of Monte Carlo or the blissful calm and serenity of secluded beaches and coves where you can swim, snorkel, sunbathe or just lounge away the hours.
Chase the sunset over the horizon for yet another glorious indulgent day of sun, sand, sea, sophisticated sailing ………or whatever takes your fancy !
Sit on deck under the stars whilst being served a delicious meal made to order as you seek out the ocean for dolphins, whales and other marine life.
Each voyage is unique and customised to your own specific individual needs, your wish is our command.
A blissful start to married life …………………….. sail away !